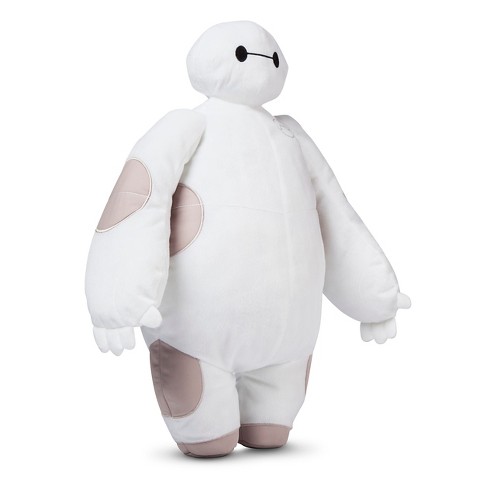 I found this Big Hero 6 plush Baymax pillow at Target for ($19.95)
Baymax has a soft white body with embroidered black eyes for his face. His body has embroidered light tan circles all over is body. Both of Baymax sides, arms, legs and even the bottom of his feet have tan circles on them. On the left side of his chest he has a tan colored embroidered outline of his icon.  All the small details makes him look nice and like the cute Disney Big Hero 6 character he is! Baymax is about 19 inches tall and made of 100% polyester fiber.
You and your children will enjoy having Baxmax around. If your hurt, sick or just having a bad day never fear Baymax will take care of you. All Baymax wants is for you to love him and give him one big hug!
"ALL PICTURE'S ARE FROM GOOGLE SEARCH!"
Thank you for taking time to read my toy review and I hope everyone has a good day!
– Christy's Critiques