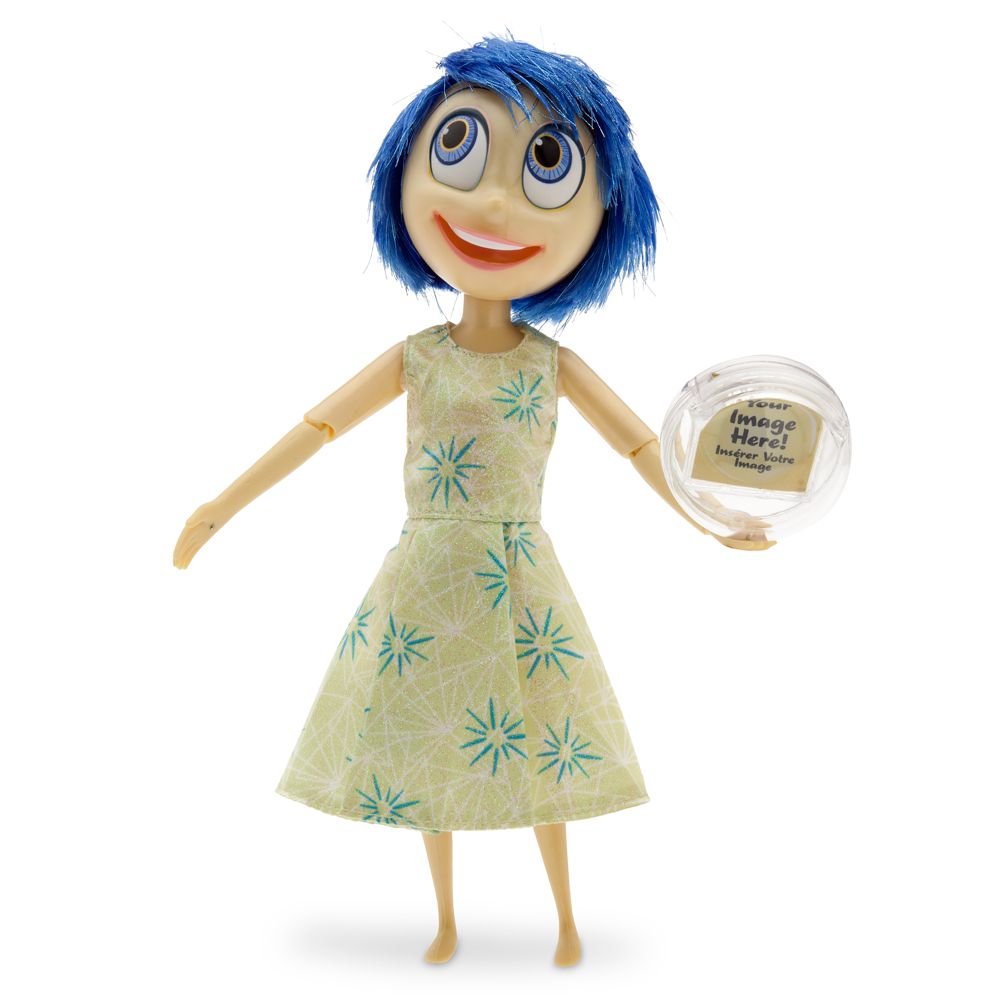 Deluxe talking Joy doll from the new Disney Pixar movie Insideout!
I found this doll at the Disney store for ($19.95)!
What a fun unique way to help kids learn about their emotions! Joy has very nice shiny blue hair that goes up to a point in back and light yellow skin.  She has a sweet smile, that would turn anyone's frown upside down.  In the picture you can see her top teeth, what you don't see is she also has her bottom teeth. I really liked the detail done on her smile! Joy has big blue beautiful eyes like she is looking up towards the sky. It's hard to be feeling down when your always looking up to find the good things that life can give!
I love her dress, it reminds me of fireworks. It has white and turquoise colors with glitter all over the dress. To me the design looks like fireworks exploding on the dress! Under her dress she has white underwear painted on. Joy comes with a memory ball that kids can put a picture of what makes them happy and joy can hold it in her left hand. In her right hand she has a tiny silver ball that you lightly touch with your finger and joy speaks seven different phrases. Out of all the Insideout talking dolls Joy can say the least amount of phrases! Joy's face will also light up yellow as she talks. The doll does have an on/off switch on the back, so kids can take Joy to bed if they wanted to. There is a place to change batteries in her back as well. The doll does have trouble standing on her own, so you may want to get a doll stand for her. Joy may also have trouble holding the memory ball up right once placed in her hand. Joy's head can turn and has poseable arms with legs that can move at the hips.
You can collect all (Five emotions) Deluxe talking dolls from Insideout!
"ALL PICTURE'S ARE FROM GOOGLE SEARCH!"
Thank you for taking time to read my toy review and I hope everyone has a good day!
– Christy's Critiques